Category:
Uncategorized
(Page 2 of 2)
144 Federal, 14 Liberty, 24 Nutting, 26 Nutting, 296 Riverside, 278 Riverside, 298 Riverside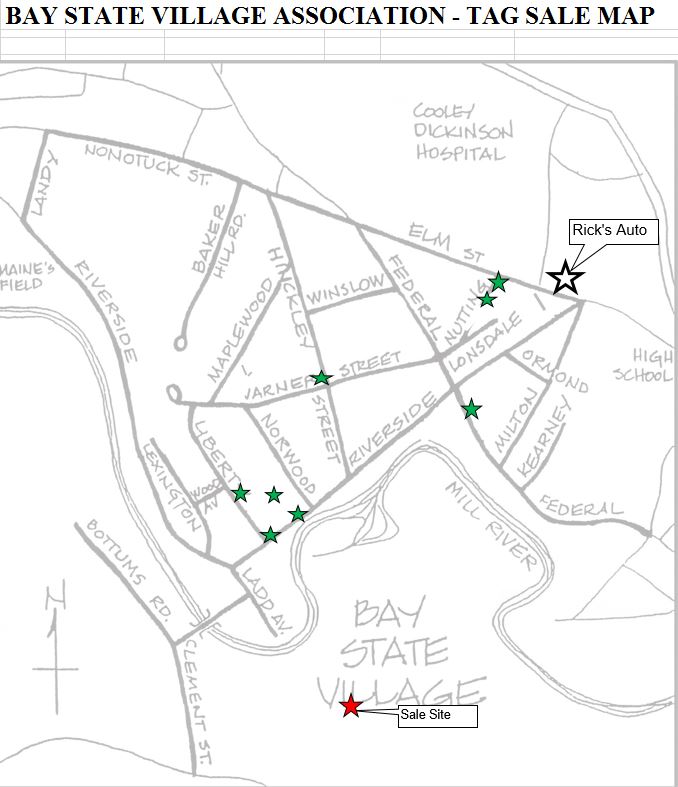 It's that time of year again – time for our beloved BSVA Community
tag

sale

!
Saturday, June 3

(raindate

June 4

)
8 am to noon

.
We advertise and it is a fun neighborhood day!
A 10% donation of your Tag Sale's income to the BSVA will go toward the
BSVA scholarship fund and help support the annual picnic and other events.
Please send your donations to:
BayState Village Association,
c/o Norman Spencer,Treasurer
26 Nutting Ave., Florence, MA 01062.
Saturday August 20th ~ 3:00-7:00pm ~ Maines Field ~ Rain or Shine
Music featuring the UU Jazz Jam and Ben Weiss & Joe Burchett
Food, tug-of-war, and MORE!!!
Hot dogs, tofu pups, veggie burgers & hamburgers, rolls, lemonade and soda provided by the BSVA
Bring a salad, casserole or dessert to share. Members free, guests $3, children under 10 free.
For more information or to help, contact Jeff Dawson, [email protected].